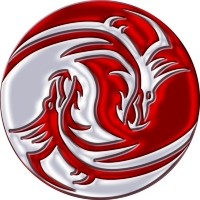 Yin is, as understood in Chinese medicine, responsible for organic liquids and anchor the yang. If Yin becames weak then we assist to an increase of Yang in the way that a clinical pattern of yin deficiency will be characterized by the following symptoms:
1. Agitation: a person can not be quiet, feel more agitated than normal because there is the rise of yang. Agitation can be internal or external and divided into 2 aspects: physical and/or mental. If the yin deficiency affects the liver symptoms of irritability can occur.
2. Insomnia: This symptom can be characterized by an initial difficulty in falling asleep (blood deficiency), waking up repeatedly during the night (yin deficiency), or waking too early without feeling you have rested enough and unable to go back to sleep . Yin represents night and reassembles during the night. With yin deficiency, there is an increase of yang that make it difficult to sleep the patient causing insomnia. The characteristics of insomnia duo to Yin deficiency are characterized by waking up several times during the night, and difficulty sleeping a feature of blood deficiency (in the Portuguese blog I have developed a discussion because several professionals call my attention to the fact that diferente school´s are saying diferente things. In the future I will translat that article for this blog).

3. Heat: is a complex of symptoms exactly symmetrical cold complex symptoms such as warm hands and feet, warm feeling in the body, worsening with exposure to heat, heat intolerance. The decrease of yin leads to an increase in body heat, particularly the hands and feet. It is often argued that the patient could not sleep well and had to put out there feet outside the blanket.
4. Afternoon fever: an increase in body temperature, with the development of fever, the evening is an indication of yin deficiency and is a very common symptom that can be detected on the thermometer. The person with yin deficiency will suffer an increase in temperature as the day goes, contrary to yang deficiency where the temperature of the person tends to fall throughout the day.
5. Night sweats: loss of body fluids during the night indicates a yin deficiency pattern. It is considered a symptom of heat. The yin deficiency stimulates yang hyperactivity that yin can not control. As such the fluids are taken by Yang to the outside world being driven off as sweat. There is also the importance of this association with other symptoms such as feeling hot, physical and mental agitation, insomnia, etc …
6. Dry mouth and throat: a lack of yin to moisten the body end up causing a sensation of thirst and impression of dry mouth and throat. In more severe cases may be the desire to drink cold liquids but in small quantities. When dryness symptoms are accompanied with mucosal lesion with desire to drink cold drinks in quantity and an aversion to hot drinks it is assumed that there was a pattern of fullness heat.
7. dark urine and in small quantities is common when there is yin deficiency affecting the kidneys. Constipation is also a symptom of Yin deficiency.
8. Red face: a sign of heat that both exist in a yin deficiency pattern as in other heat patterns like wind-heat and damp-heat.
9. Red tongue: it arises in situations of yin deficiency and fullness heat, however, the yin deficiency does not have tongue coating and in patterns of fullness heat there is coated tongue with yellow fur.
10. Fine pulse, shallow and fast: the fine pulse is indicative of a deficiency pattern, while the features, fast and shallow, indicate a condition of heat. The characteristic shallow, does not indicate, in this case, the location of the nature of the disease. Because yin is weakened, yang tends to come up to the surface. Care is needed in the assessment of cases. for example, a flu, which is a penetration of wind-cold, tends to have a superficial pulse. This happens because the Wei Qi (defensive Qi) swells to the surface to fight the cold and the pulse feels superficial.